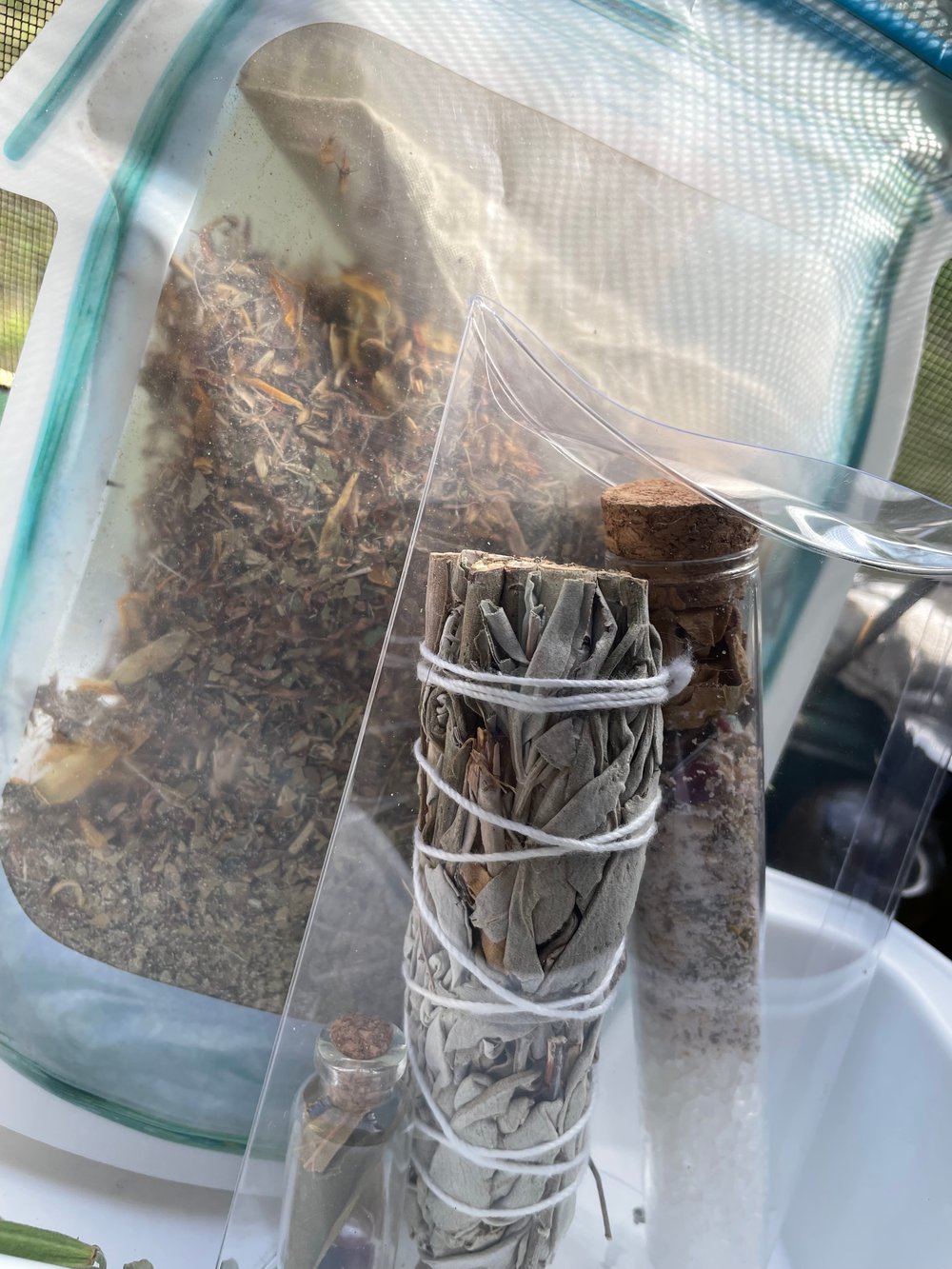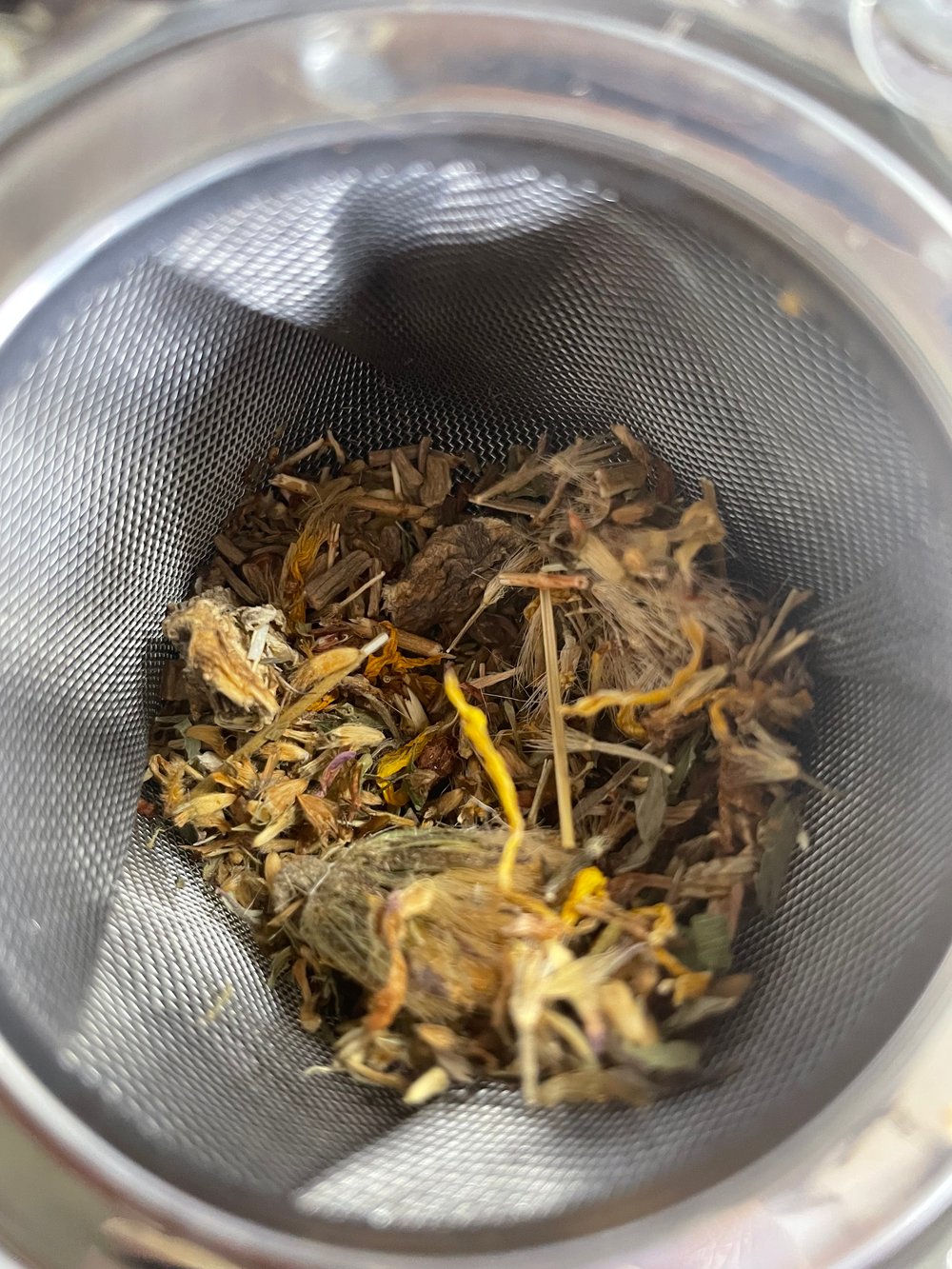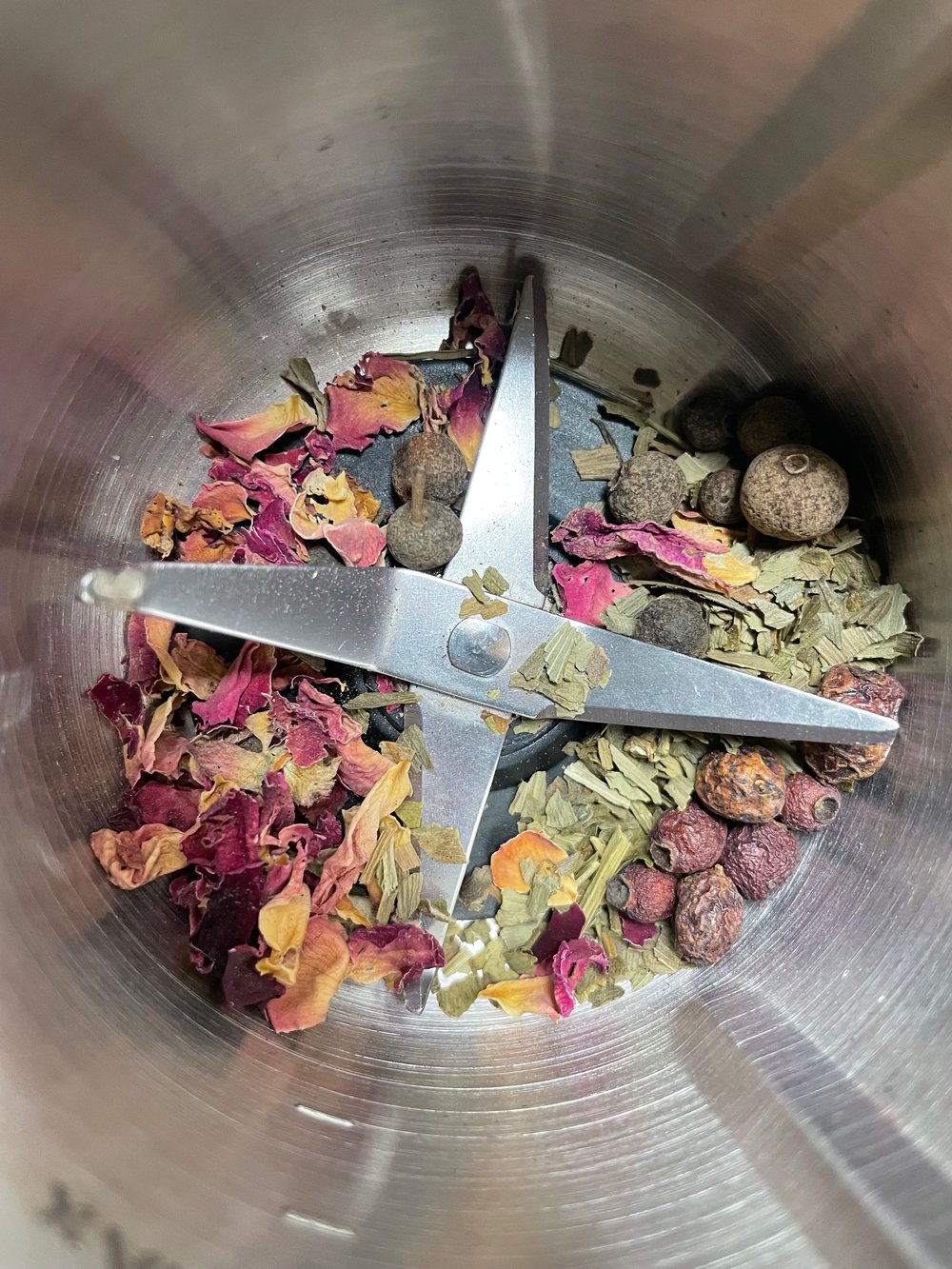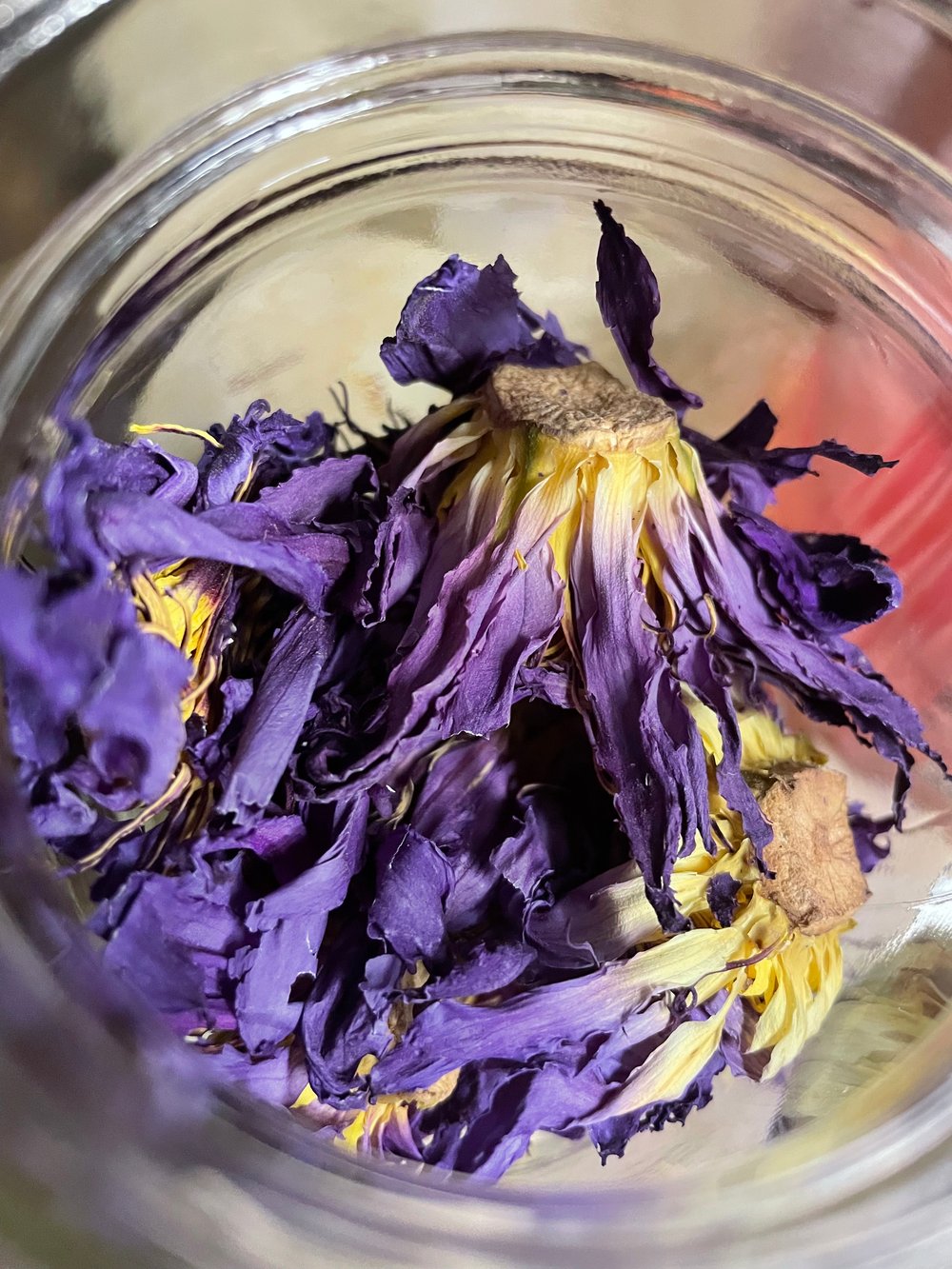 FreequenTEAS™️ are crafted with love and grand intentions. With Ifadayomis added ashe, each tea blend is sure to get the job done both physically and spiritually!
Each blend comes in an 8oz resealable bag to ensure freshness. Custom blends are available!
Woman's Werk - Good for womb work/health, amplifying one's divine feminine energy, getting through menstrual cycles
Rest Assured - The wind down blend! Steep this blend when you need to rest and release the day's happenings off of you. Great for restlessness and aids in helping with anxiety. (Kid safe)
Men's Werk - Good for men's reproductive health. Amplifies one's divine masculine energy.
Lucid- Your crown and third eye's bestfriend. This blend helps activate and balance the crown and third eye chakra. Makes getting messages alot easier when tapping in. Helps with mental clarity and focus.
Herbal Fruit Punch — looking for an alternative to the sugary juice in stores? Herbal fruit punch is naturally sweeten, with better help benefits! Gives a boost of energy, and helps to regulate the immune system all in one! Kids love it.