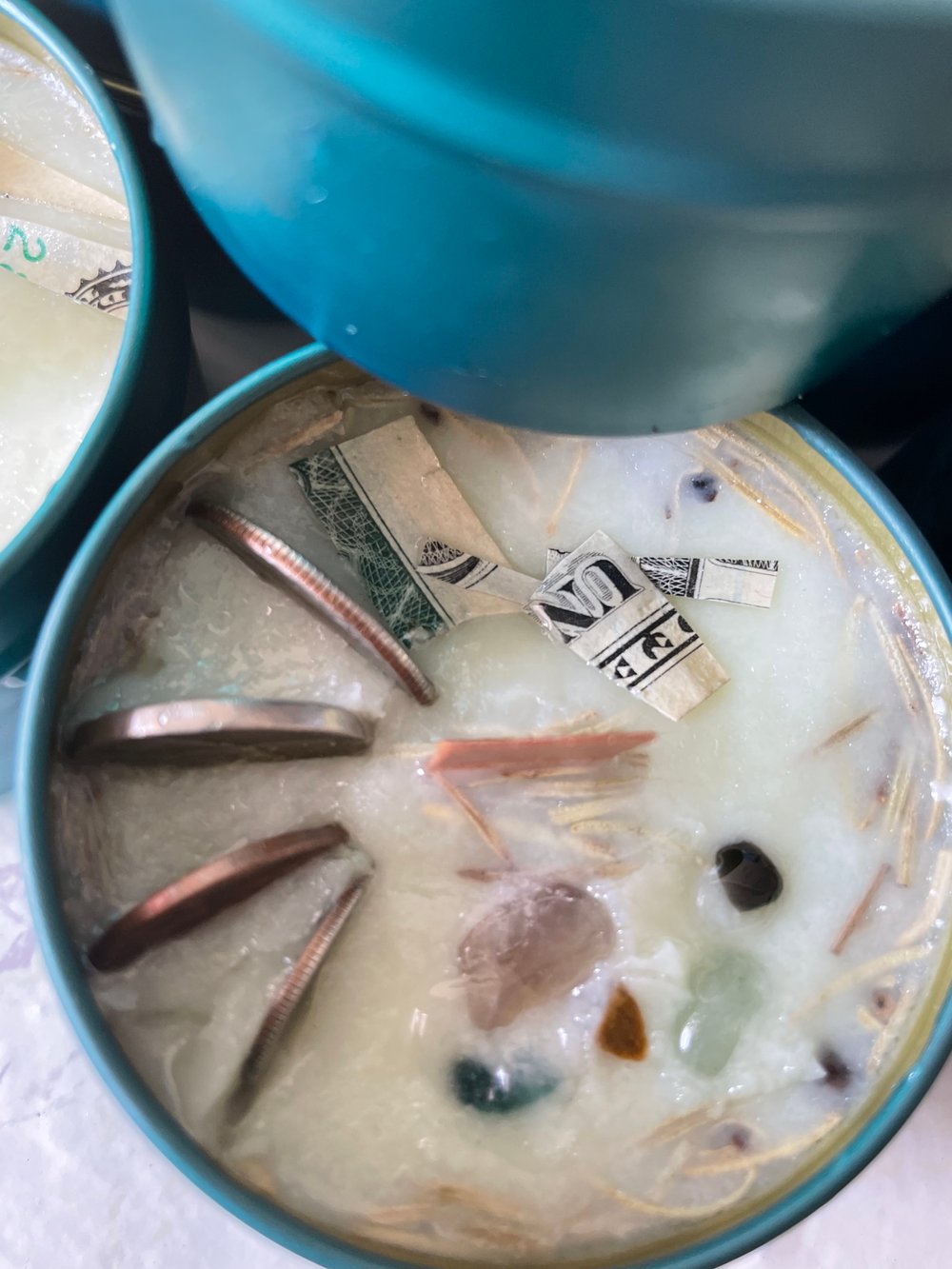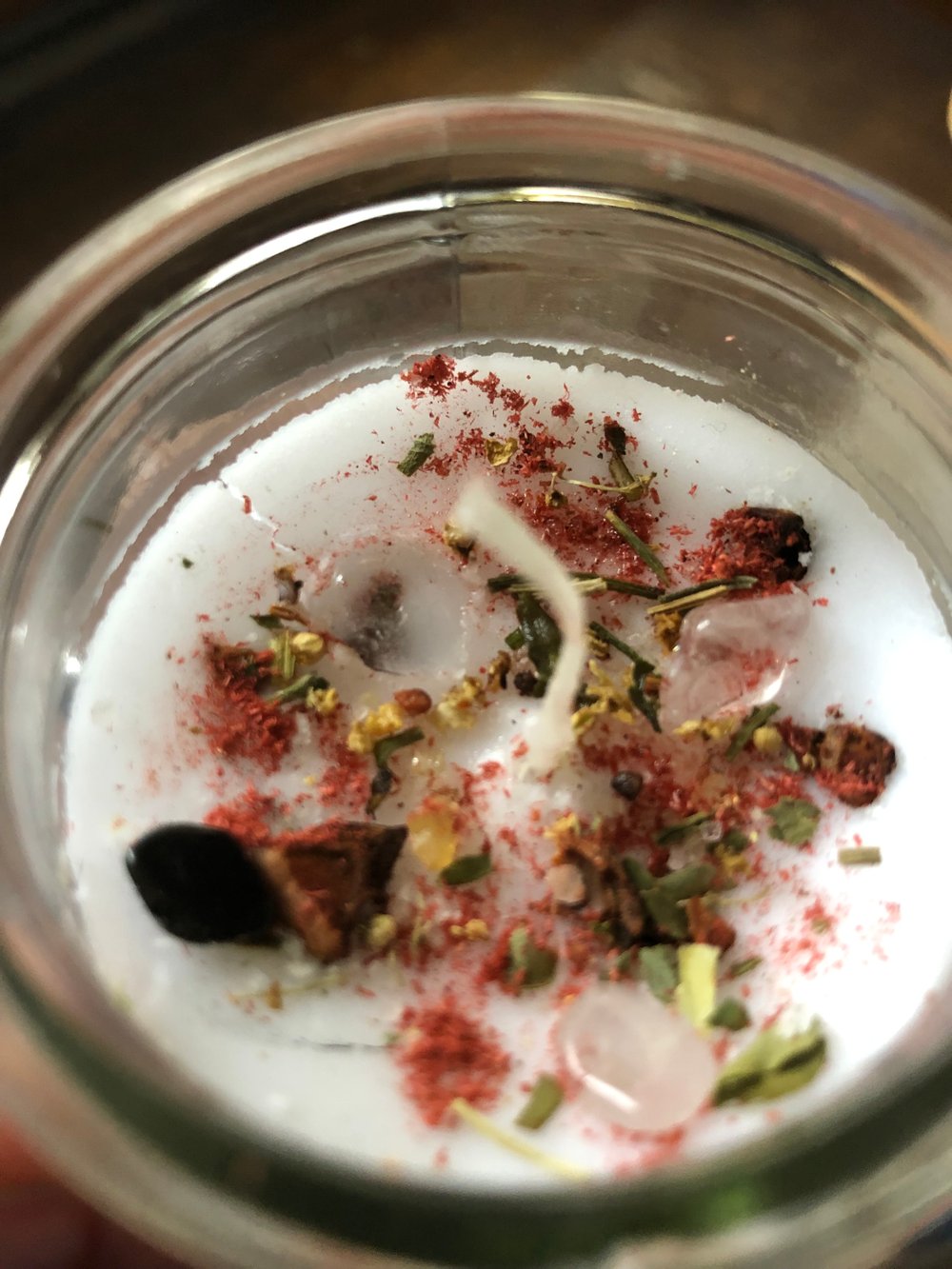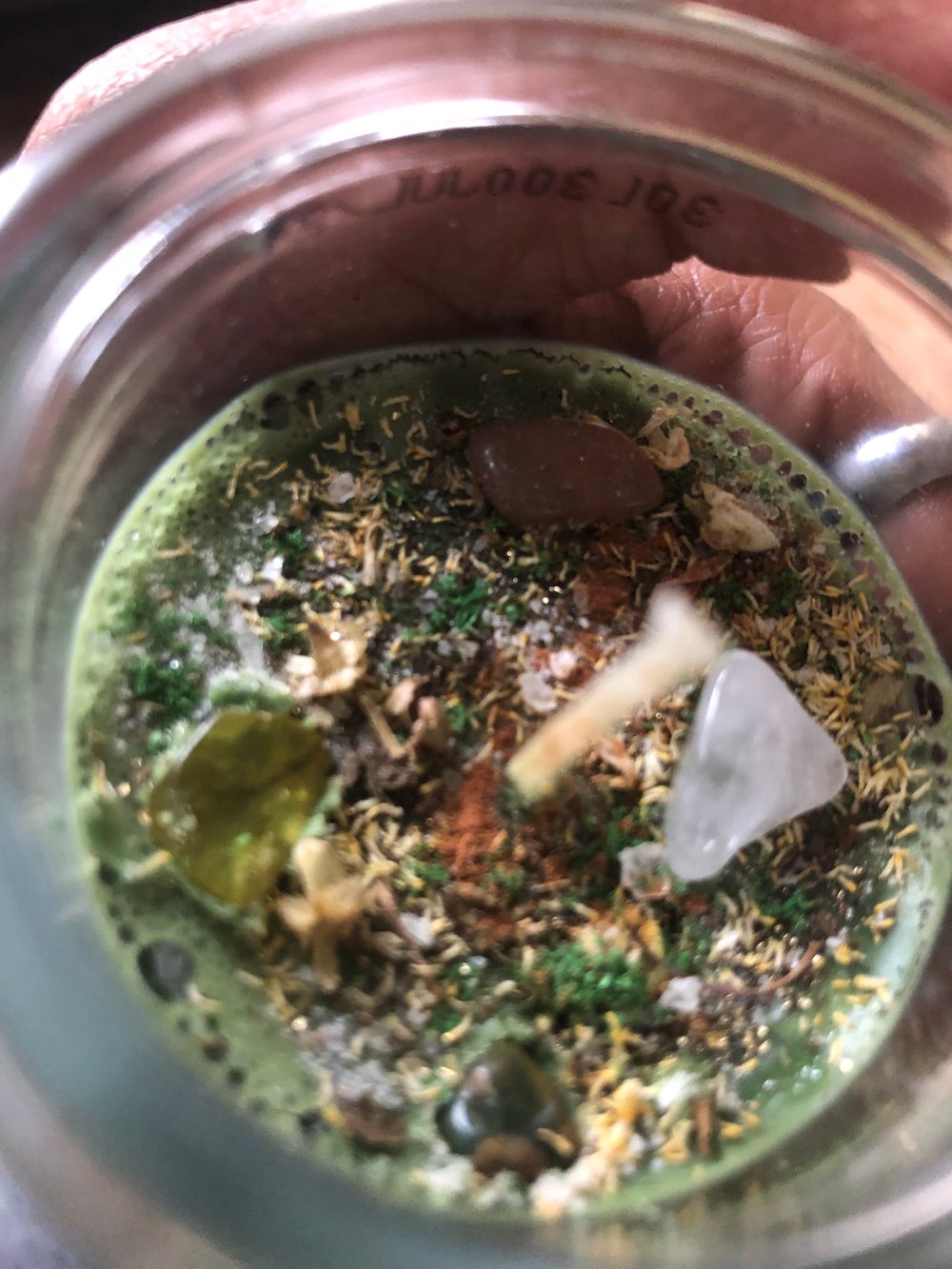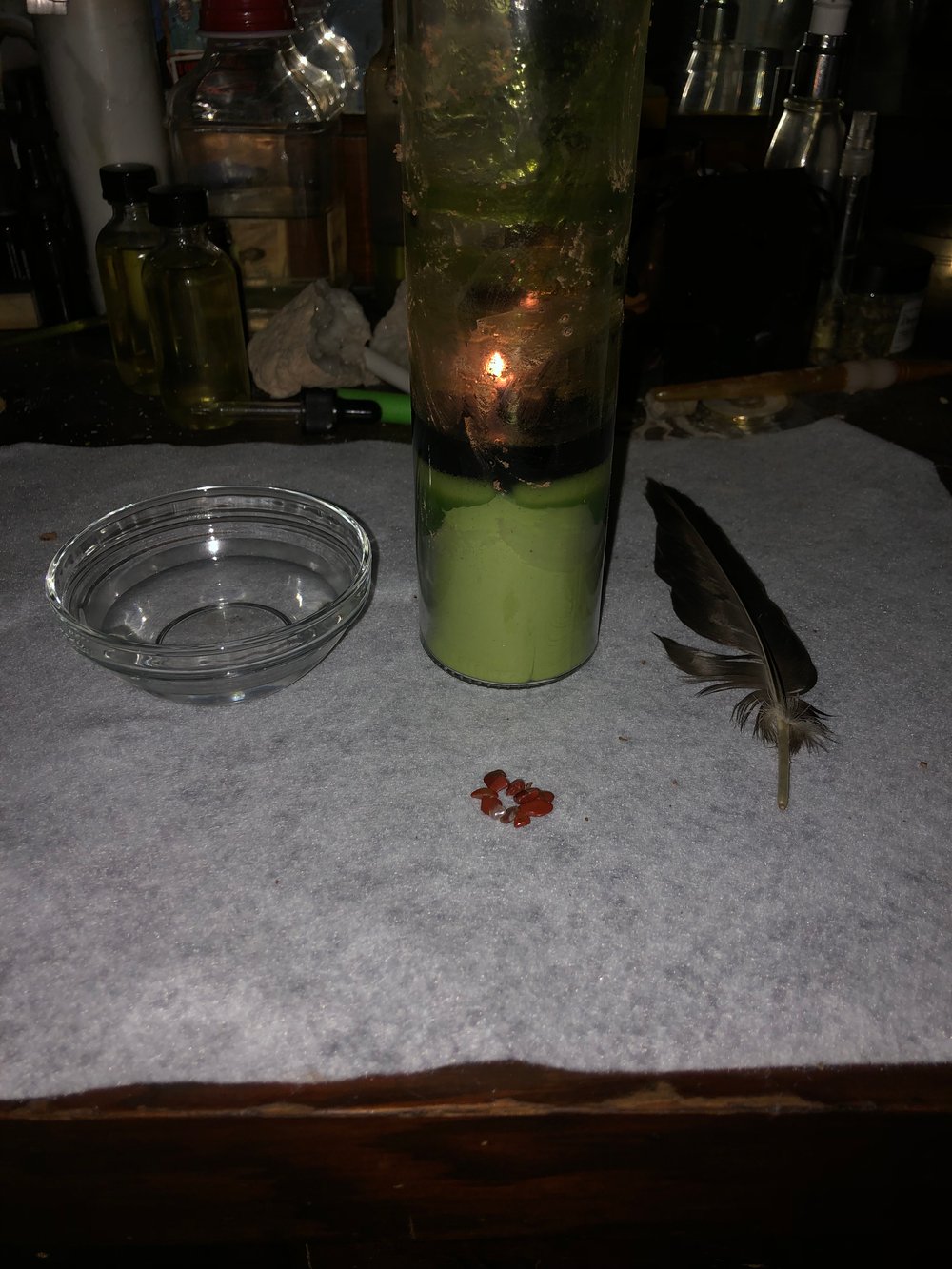 Fixed candles are 7-day working candles loaded with specific intentions.
The herbs, crystals, and oils used to create these candles are intuitively picked and carefully prepared. Below, you will find the description of the different types of candles offered!
Custom fixed candles require a consultation before being made.
LOVE CANDLES - made to attract and maintain pure love in many forms(does not have to be romantic relationships). I do not create love candles to "keep" someone in your life; my love candles are created to amplify, protect and attract love that is pure. These candles are also good for self love work!
MONEY CANDLES - made to attract money-making opportunities aligned with it's user; release held up money, manifest money quicker, release negative spending habits, aid in "making your dollar stretch", asset energy, money protection.
PROTECTION CANDLES - made to ward off negative energies/spirits/people/thoughts/events; add a shield of protection to it's user and those in their home;
CUSTOM CANDLES - require a consultation! These candles are made specific to it's purchaser! I will never fix candles to bring harm to any one, in any way, shape, or form!
****please keep candles away from anything flammable and out of the reach of children or pets. If you need to put your flame out for any reason, snuff the flame! DO NOT BLOW IT OUT IF YOU ARE NOT FINISH USING THE CANDLE. Additional instructions will be inside your packaging, please read it BEFORE lighting the candle.